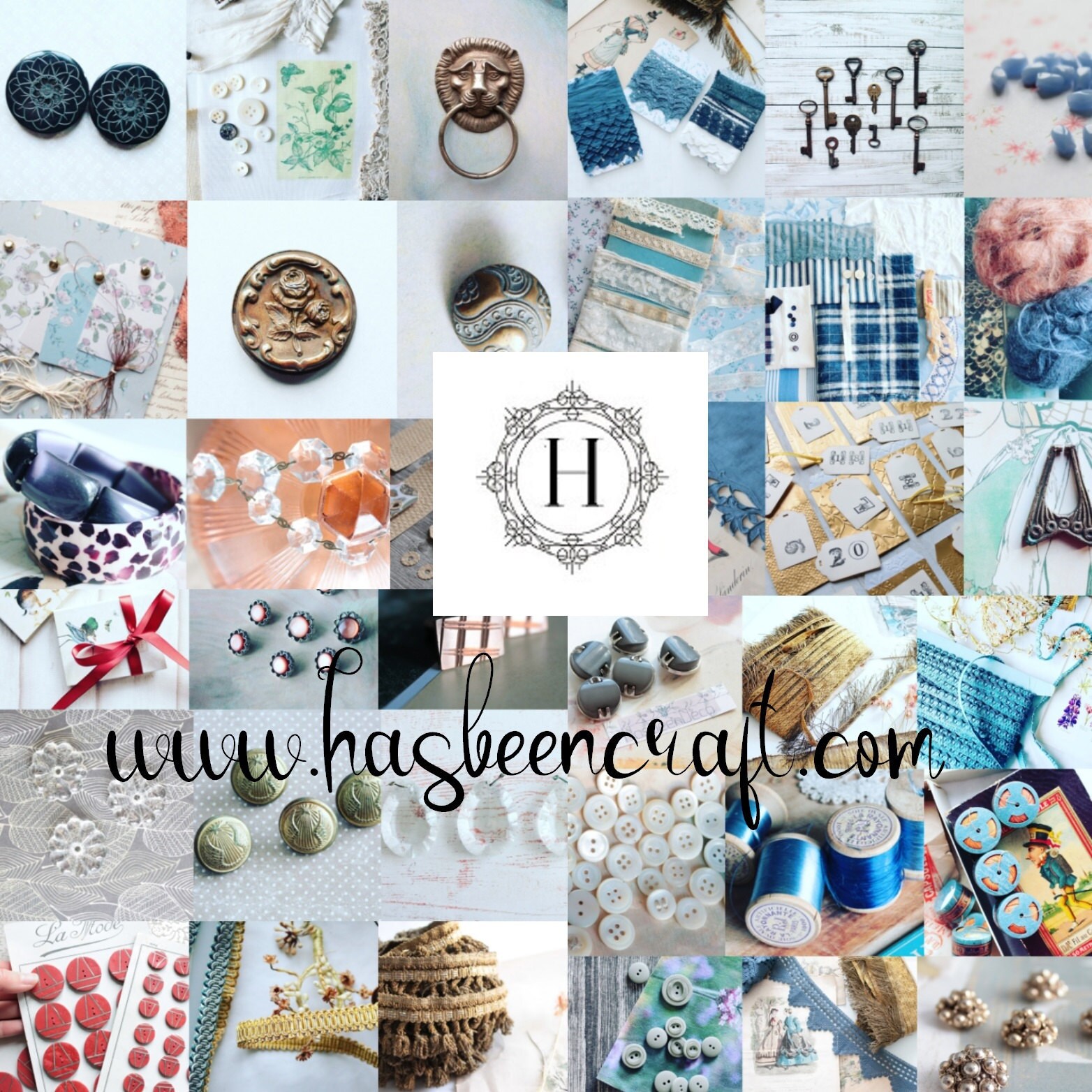 www.hasbeencraft.com 
a vu le jour hier ! Visitez le nouveau site rempli de petits trésors pour vos loisirs créatifs. 
Désormais, découvrez tous les articles présentés sur des photos grand format : zoomez, partagez, imaginez vos propres créations. 
Un plus grand choix, de belles photos, des idées créatives...
Hasbeencraft, c'est une multitude de fournitures créatives vintage et anciennes : #dentelles, #broderies, #boutons, #lin, #kit créatifs, #quincaillerie, #papeterie, #scrapbooking, #tissusanciens, ...
Choisissez tranquillement depuis chez vous, passez commande dans les mêmes conditions que sur Etsy (le site étant directement rattaché à la boutique etsy).
https://www.hasbeencraft.com/
https://www.etsy.com/fr/shop/Hasbeencraft?
www.hasbeencraft.com  was born yesterday!  
Check the new website filled with little treasures for your creative hobbies. From now, discover all the articles presented on large size photos: zoom in, share, imagine your own creations.  
More choice, beautiful pictures, creative ideas ...  Hasbeencraft is a multitude of vintage and antique creative supplies: #laces #embroidery #sewingbuttons, #lin, #inspiration bundles, #hardware #ephemeras #scrapbooking, #antiquelinens #vintagefabrics.  
Choose quietly from home, purchase in the same conditions as on Etsy (the site is directly attached to the etsy shop).
https://www.etsy.com/fr/shop/Hasbeencraft?  
www.hasbeenDeco.com  https://www.etsy.com/fr/shop/HasbeenDeco?